About Us
The Premium One Stop Electrical Service On The Gold Coast
Are you looking for a reliable name that can turn up promptly to meet your electrical needs and resolve your electrical issues right when it matters the most? Your search ends at Isme Electrical.

We are a fully insured electrical service provider of professional electricians in Gold Coast who come up with the best solutions to your electrical issues using the latest tools and technology, for the commercial and domestic sectors. From the traditional and common domestic electrical solutions to the most complex commercial electrical intricacies - we are the best in terms of quality.
Call : 0466 404 404
Get a Quote

Trusted and reliable

Affordable
Price

24/7 Emergency service

Modern equipement

Over 20 years experience
Why Choose Us
Gold Coast's Best Electrical Service by Qualified Professionals
With over 20 years of experience, Isme Electrical is one the most trustworthy names offering the best domestic and commercial electrical services in Gold Coast, which include installation of lighting systems, including LED lights and outdoor low voltage lighting installation, energy audits in the commercial sector, switch panel upgrades, remodelling and upgrading of residential and commercial properties, accent lighting, both internal and external, garden lighting, fault finding, new construction, ceiling fan installation, and a wide range of minor and major electrical troubleshooting service.

Our trusted electricians in Gold Coast carry out regular work for local Real Estate agencies, private landlords and investors who trust us to take care of their properties.

Our reliable local electricians in Gold Coast are thoroughly trained to ensure that they are in tune with the ever changing and evolving technology so much so that we are able to deliver the very best.
Call : 0466 404 404
Read More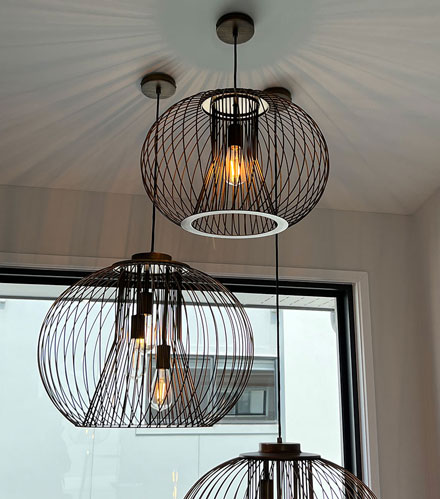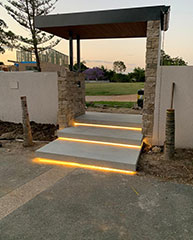 Our Gold Coast Electrical Services
Ceiling Fan Installations
Photoelectric Smoke Alarms
Power Points
Weatherproof Power Points
LED Downlights
Electric Cooktop Installation
Electric Oven Installation
Real Estate Agencies
Electrical Power Outages
Bathroom 3 in 1
Bathroom Exhaust Fans
RCD Safety Switches
Surge Protectors
Digital TV points
TV Wall Mounting
Replacing Halogen Downlights
Phone Points
Kitchen Renovations
Switchboard Upgrades
LED Flood Lighting
LED Dimmer Switches
USB Power Sockets
Smoke Detectors
Electrical Circuit Fault Finding
Hot Water System Repairs
Sensor Lights
Electric Heaters
Rangehood Installation
All Electrical Maintenance
All LED Lighting
Electrical Repairs
Safety Switch Tripping
We Service All Gold Cost Areas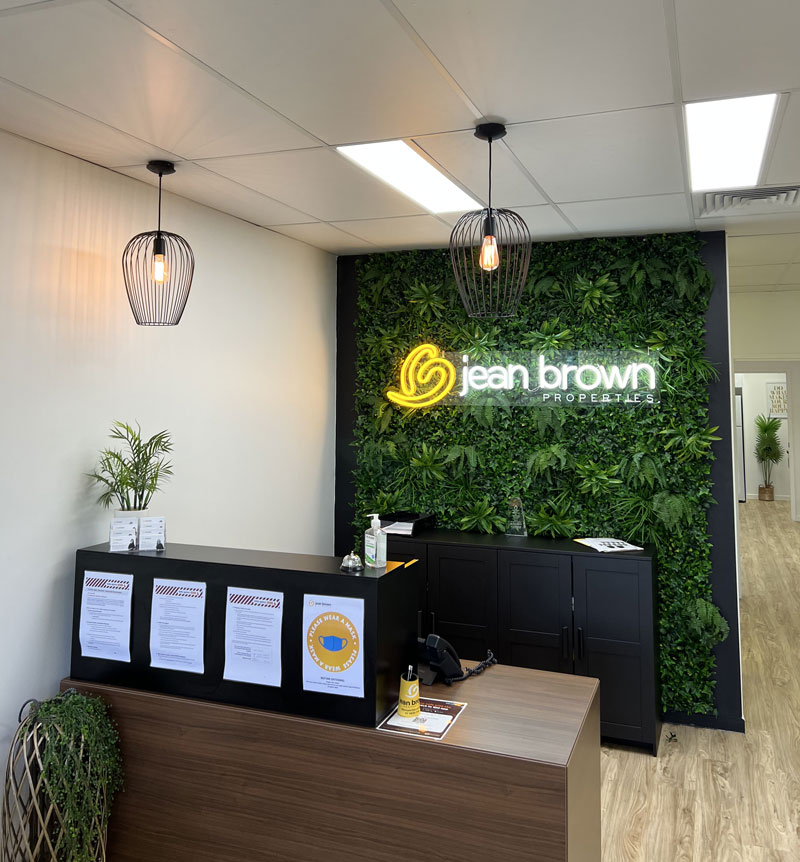 20+ Years of Experience in Providing the Best Local Electricians in Gold Coast
Isme Electrical Gold Coast Pty Ltd is next to none when it comes to providing the top local electricians in Gold Coast. Our 20+ years in the domain of electrical installations and repairs have equipped us with the skill of not only performing high-quality repairs but also including the best electricians in our team. It is our staff and their expertise that has made us a highly-sought after electrical repairs company. Further, we are highly relied upon due to our strict adherence to local electrical guidelines.

Customer-friendliness is another aspect that our professional electricians in Gold Coast possess. Whether they are installing lights or ceiling fans or carrying out electrical repairs, they will ensure flawless results. Additionally, they will take your requirements into account before commencing a service so that they can achieve the desired outcome. Thus, if you are looking for specialists, here we are, ready to serve you whenever needed.
Call : 0466 404 404
Get a Quote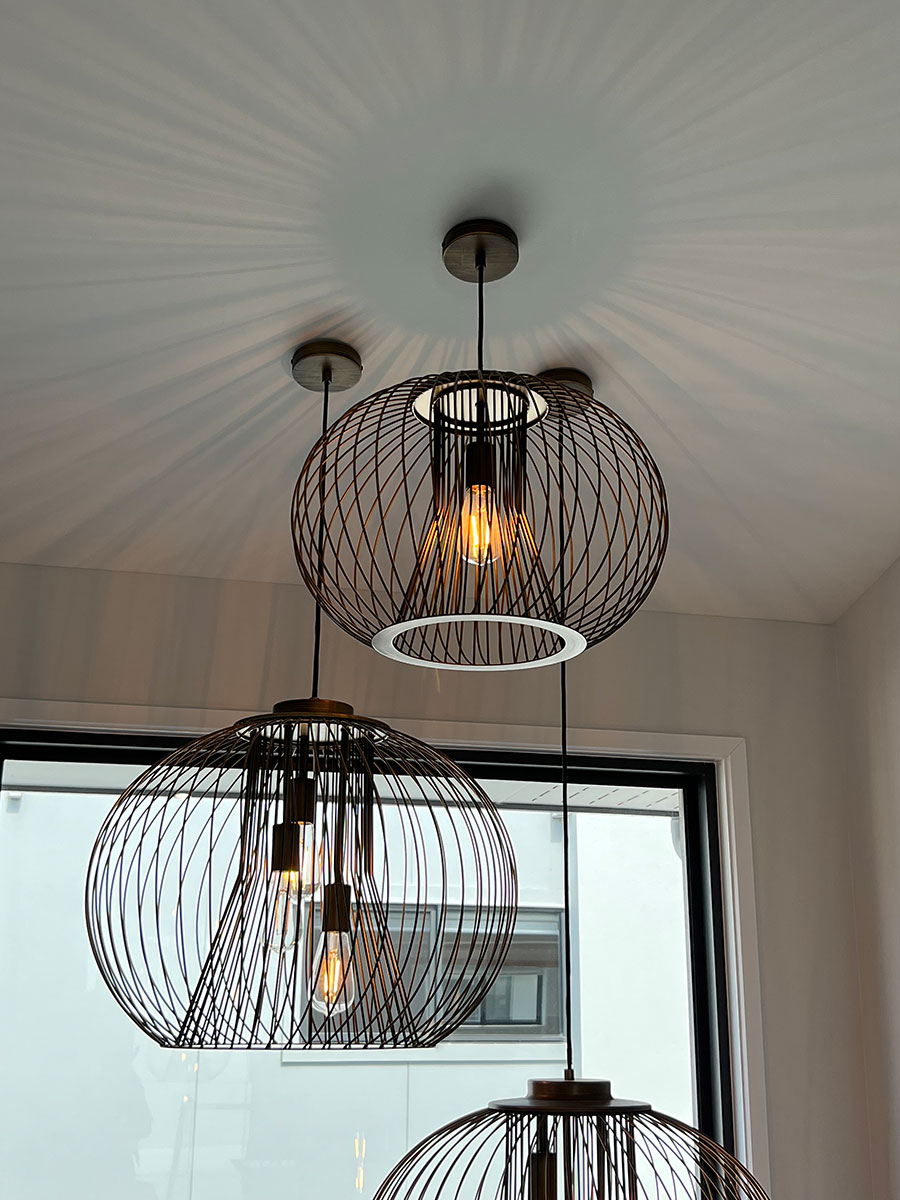 What Makes Us the Most Trusted Electricians in Gold Coast?
Isme Electrical Gold Coast Pty Ltd is a company with the most trusted electricians in Gold Coast due to our experience and technical prowess. Besides, our clients rely on us since:
We perform electrical works taking all safety precautions
Our licensed and qualified electricians use the latest equipment and techniques for installing lights and ceiling fans
We complete electrical installation and repairs within the specified duration
Our electricians work with planning and coordination to deliver impeccable results
So, since your search for reliable electricians in Gold Coast ends with us, schedule a service as per your needs and see how precisely we accomplish the job and leave you satisfied. However, if you have queries related to our electricians or the electrical service, get in touch with us without hesitation since we attend calls and perform emergency repairs 24/7 for the convenience of our clients.
Call : 0466 404 404
Get a Quote
Client Testimonials
Joel from Isme Electrical was brilliant. He works fast and is reliable. If you need anything electrical done Joel is the guy to call! I highly recommend him.
Vesna Leroux
Fantastic service he was on time and fixed our emergency issue highly recommended 👏 top bloke! 10/10.
Adam Kinsella
I've been using Isme for years, great workmanship and integrity.
Mathieu Cataldo
Joel did an excellent job replacing my ceiling fan and light switch. He was on time, quick and professional and very helpful.
Robyn Coney
What a marvellous guy. Joel is so experienced electrician with great price, absolutely efficient, I had a old house with power issue which was destroyed by previous owner who pulled out all fans , lights , switches etc. Joel spit them out in few hours , not days. He is definitely a breaker. You will not be disappointed.
Winner Nb
Just had isme electrical in to install a ceiling fan and a couple of power points. I could not be happier with their responsiveness and quality of work. Will definitely use them again. You should too!
Steve Smith
Professionalism, punctuality, quality, responsiveness and value. Installed set up for tesla power wall.
Richard and Margaret Sherman
A pleasure to have around to do all the new sockets and light fitting installations. Great advice, was extremely professional and nothing was too much trouble. My husband and i fully recommend isme electrical and will definitely have them do any future electrical work.
Monica Mann
Isme electrical has done an excellent job replacing my halogen lights with new led downlights and this has totally transformed the look of my house. They work fast and also give great advice.
Rebecca Drinnan
Frequently Asked Questions
How can we be so sure about the competence of your electrician?
With over 20 years of experience, we are one of the most qualified names offering electrical solutions. Our electricians has the most appropriate qualification and adequate training. They have access to the latest tools and technology and are therefore the most competent.
How fast can your Local Electrician in Gold Coast turn up once summoned?
We are accessible 24x7 and hence our local electricians in Gold Coast will turn up at the earliest upon being summoned. So we are practically just a phone call away. Call us at 0466404404 and see how fast they will turn up.
Are your professionals truly reliable?
Our professionals are good enough to carry out electrical services and repairs for a wide range of issues, both major and minor. And we offer the best and most sustainable solutions to the issues we solve. Hence, we have the best and most reliable electricians in Gold Coast.
Do you have insurance coverage so that you can claim to be a reliable electrician in Gold Coast?
Yes, we have comprehensive insurance coverage that covers not only our electrical professionals but our clients as well. Hence, we are a reliable electrician in Gold Coast.
Will your Electricians perform the actual electrical work, or will you outsource it to a third party?
Not at all. Our electricians will carry out the electrical work, using the latest tools and technology.
How much does the service provided by your electricians cost?
The cost of the service provided by our electricians will depend on the nature and extent of the repairs to be done. However, we never charge our customers a hefty amount. So the charges will be competitive, to say the least.